7 Ways to Participate in Rare Disease Day 2020
Rare Disease Day is open to everyone!

Individuals, patients, patient organisations, health professionals, researchers, drug developers, public health authorities—the more people involved the better! 
As you'll find out, there are many ways to participate. Let's join our efforts to give hope to rare disease patients all over the world!
If you are part of a patient organisation, please register your event by submitting the event form.


 
Are you part of an organisation or company that has an interest in rare diseases?
Become a friend of Rare Disease Day to show your support and to join our 2021 campaign!                                            
Download the Rare Disease Day logo, Information Pack, and other communication materials .
4. Join us on Social Media!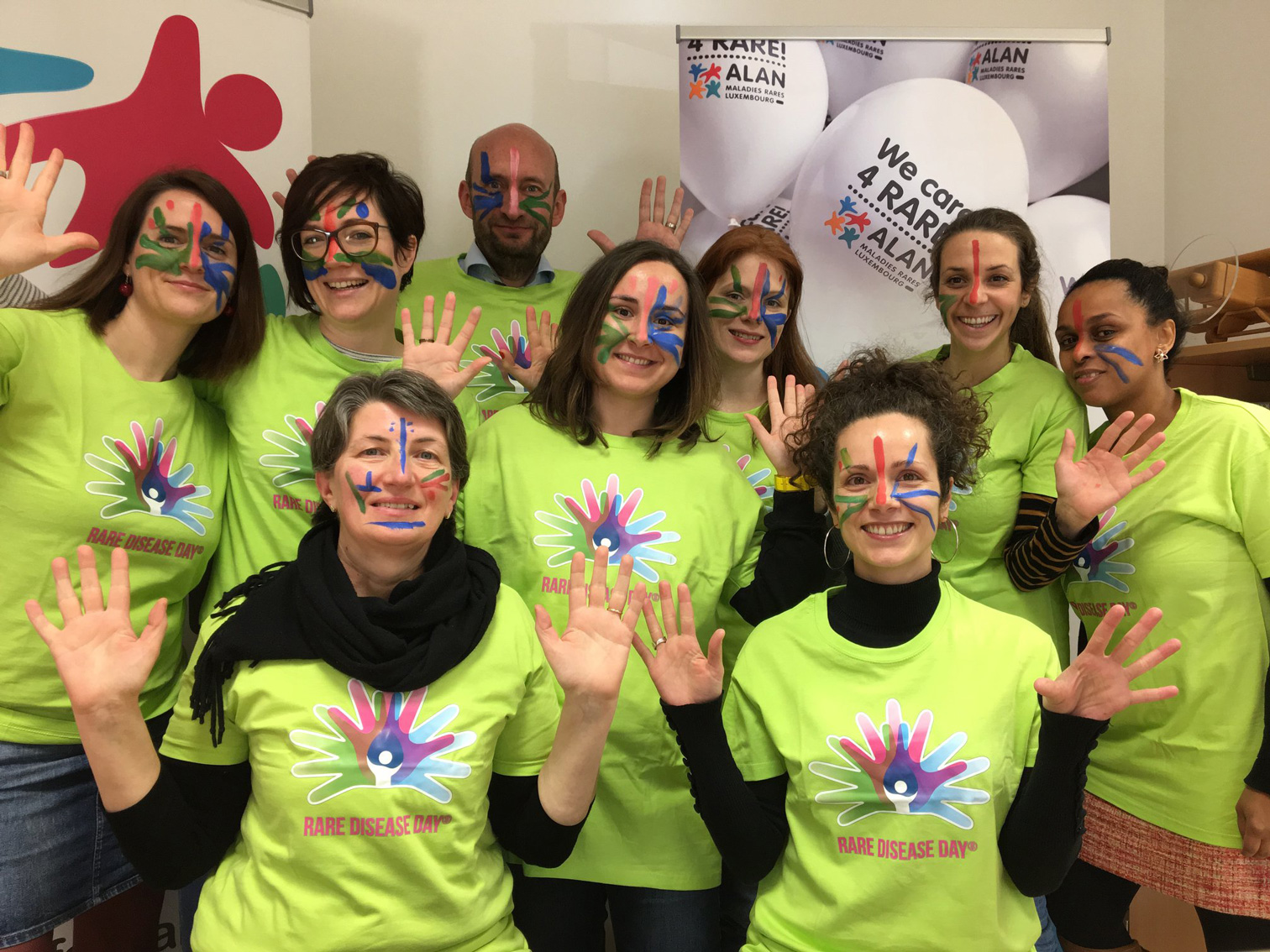 Participate in the Rare Disease Day campaign by tagging your posts with #RareDiseaseDay and by following us on:
Add the official Facebook frame and Twibbon to your profile photos! 
Did you take a photo of you and your friends, family and colleagues for Rare Disease Day? Share your photos!
7. Donate to Rare Disease Day!
Your donations will be used by EURORDIS, organiser of Rare Disease Day, to raise awareness for the rare
disease cause through the international Rare Disease Day campaign.